Project_642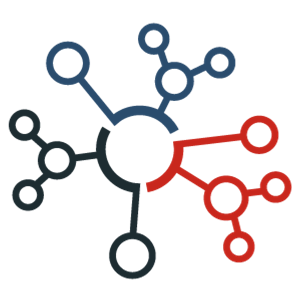 Fundamentals of Emergent Software
Today, companies are confronted with rapid changes within their environment. Thus, open market places are developed in the Internet to satisfy more and more individual customer requirements. New innovations in information and communication technology (ICT) are generated at high speed and completely new value chains and business models evolve across corporate boundaries.
Now in the face of those changes, companies will only be able to preserve and strengthen their economic productivity if they move towards so-called digital companies, in which ICT is the key driver for product and process innovations.
The goal of EMERGENT is to lay the foundations for this change. For this purpose, basic methods, techniques, algorithms and data structures for emergent software are explored and developed.
The term emergent software represents a new category of innovative information systems that arise from the cross-company interaction of individual components and services on the Internet of things and services.
The use of emergent software allows a dynamic adaptation to the requirements of the market and supports the handling of complex and dynamic business processes thereby enabling innovative services in the future Internet.
This constitutes on the one hand a significant competitive advantage for manufacturers of enterprise software as opposed to conventionally organized, static businesses software solutions.
On the other hand, it also increases the value-creation significantly for users of emergent software, especially for small and medium enterprises.
Unternehmen sind heute mit einer rasanten Veränderung ihres Umfelds konfrontiert. So entwickeln sich offene Marktplätze im Internet mit immer individuelleren Kundenanforderungen. Neue Innovationen der Informations- und Kommunikationstechnologie (IKT) entstehen mit hoher Geschwindigkeit, und völlig neue Wertschöpfungsketten und Geschäftsmodelle entwickeln sich über Unternehmensgrenzen hinweg. Unternehmen werden angesichts dieser Veränderungen ihre wirtschaftliche Leistungsfähigkeit nur erhalten und stärken können, wenn sie einen Wandel hin zu sogenannten digitalen Unternehmen vollziehen, bei denen die IKT der entscheidende Treiber für Produkt- und Prozessinnovationen ist.
Das Ziel von EMERGENT ist es, die notwendigen Vorraussetzungen für diesen Wandel zu schaffen. Dazu werden grundlegende Methoden, Techniken, Algorithmen und Datenstrukturen für emergente Software erforscht und entwickelt. Der Begriff emergente Software steht für eine neue Kategorie von innovativen Informationssystemen, die unternehmensübergreifend aus dem Zusammenspiel einzelner Komponenten und Dienste im Internet der Dinge und Dienste entstehen.
Die Nutzung von emergenter Software erlaubt eine dynamische Anpassung an die Anforderungen aus dem Markt, die Unterstützung komplexer und dynamischer Geschäftsprozesse und ermöglicht dadurch innovative Dienstleistungen im zukünftigen Internet. Dies stellt zum einen für Hersteller von Unternehmenssoftware einen deutlichen Wettbewerbsvorteil gegenüber herkömmlich organisierten, statischen Softwarelösungen für Unternehmen dar. Zum anderen erhöht sich dadurch auch für Anwender von emergenter Software, insbesondere für kleine und mittelständische Unternehmen, die Wertschöpfung signifikant.