Project_565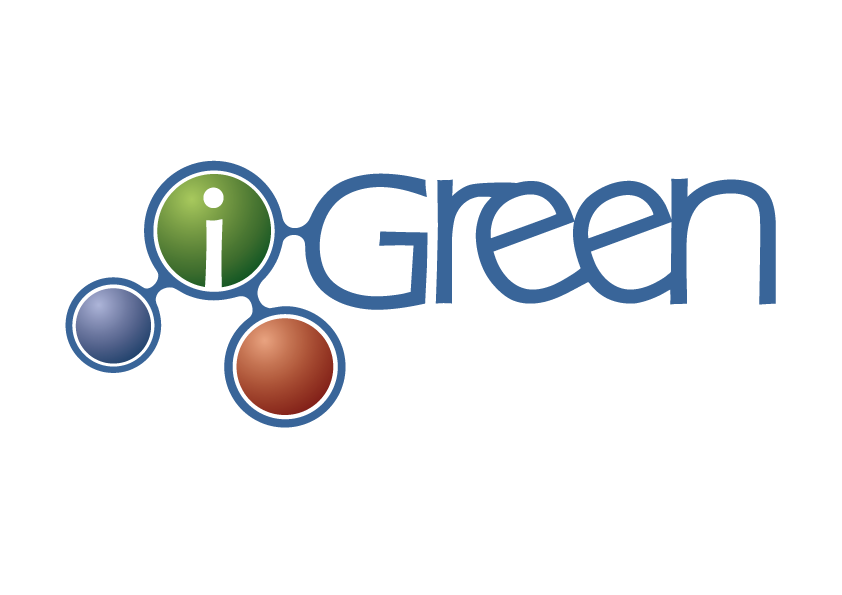 The iGreen project designs and realizes a network for knowledge and location based services in order to combine and utilize distributed and heterogeneous information sources of both public and private origin. Mobile decision making agents will be developed to use this network to locally support and optimize energy-efficient, economic, environmentally friendly and frequently collaboratively organized production processes in the agricultural sector, using Web 3.0 technologies. iGreen offers the end-user standardized and industry-wide connectivity with intelligent technologies that provide collaboratively organized services based on actual and site-specific data.
The initial field of application for iGreen is crop farming, where decision making decisively depends on the availability of time-referenced and spatial information. In order to enable an individual, timely and efficient support for on-site decision making, iGreen supplies a mobile decision making agent with various heterogeneous sources of information, like geological data provided by the public sector, domain specific knowledge from agricultural science, as well as individual user data. Hence, iGreen supports a result-oriented and resource-conserving production.
The iGreen Consortium consists of 23 partners from economy, science and the public sector. The partners from economy, who are leading in their particular fields, function as end-users and technology-providers. The science partners provide the required innovative IT and conceptual know how. The institutions and consulting services of the public sector contribute domain specific expert knowledge and official geological data, and also benefit from the realization of up to date mobile services and structures for knowledge exchange. The iGreen project receives funding from the Federal Ministry of Education and Research (subsidy program IKT-2020).
Das Projekt iGreen entwirft und realisiert ein standortbezogenes Dienste- und Wissensnetzwerk zur Verknüpfung verteilter, heterogener, öffentlicher und privater Informationsquellen. Darauf aufbauend werden mobile Entscheidungsassistenten mit Technologien des Web 3.0 entwickelt, die dieses Netzwerk nutzen, um energieeffiziente, ökonomische, umweltangepasste und vielfach kollaborativ organisierte Produktionsprozesse im Agrarbereich dezentral zu unterstützen und zu optimieren. Anwendern bietet iGreen standardisierte, branchenweite Konnektivität mit intelligenten Technologien und ermöglicht datenabhängige, kollaborativ organisierte Dienstleistungen.
Ein erstes Kernanwendungsfeld von iGreen ist der Pflanzenbau, bei dem die Entscheidungsfindung wesentlich von raum- und zeitbezogenen Informationen abhängig ist. Hierzu macht iGreen heterogene Informationsquellen wie z.B. raumbezogene Informationen (öffentliche Geodaten, Domänenwissen der Agrarforschung, private Anwenderdaten) einem mobilen Entscheidungsassistenten nutzbar, um so eine individuelle, zeitnahe und effiziente Beratung vor Ort zu ermöglichen. iGreen trägt damit in erheblichem Maße zu einer ergebnisorientierten und ressourcenschonenden landwirtschaftlichen Produktion bei.
In iGreen haben sich 23 Partner aus Wirtschaft, Wissenschaft und öffentlicher Hand in einer Innovationsallianz zusammengeschlossen. Die in ihren Bereichen führenden Wirtschaftsunternehmen fungieren als Endanwender, Technologielieferanten und Schnittstellen zu am Markt etablierten Lösungen. Die wissenschaftlichen Partner liefern das erforderliche innovative konzeptuelle und IT-Know-how. Die Beratungsnetzwerke und Institutionen der öffentlichen Hand bringen domänenspezifisches Expertenwissen und amtlich aufbereitete Geodaten in das Vorhaben ein und partizipieren an der Umsetzung der neuen mobilen Dienste und Strukturen des Wissensaustauschs. iGreen wird vom Bundesministerium für Bildung und Forschung im Rahmen des Förderprogramms IKT-2020 gefördert.